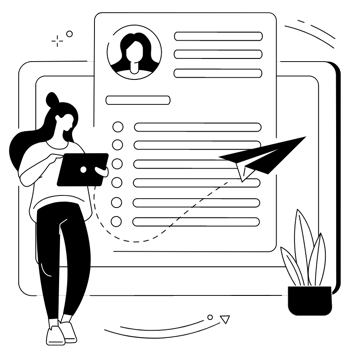 Talent sourcing & engagement
Powering your recruitment strategy
Our digital talent solutions are equipped with a diverse range of talent sourcing and engagement features, each designed to augment your recruitment process, drive efficiency, and ensure you're always connected with top-tier talent.
Own database search
Unearth hidden gems within your own talent database using Neptune's powerful search engine. The advanced search capabilities enable you to find the right candidates quickly and accurately, reducing time-to-hire and enhancing your recruitment efficiency.
Talent pipelining
Future-proof your recruitment strategy by creating proactive talent pipelines. Neptune enables you to build and nurture talent pools for anticipated future needs, ensuring you have a readily available supply of quality candidates and reducing time-to-fill when vacancies arise.
Job multi-posting
With Neptune, you can extend your reach and tap into a wider talent pool by posting jobs across various third-party platforms simultaneously. This feature not only saves time but also enhances your visibility among potential candidates, increasing the chances of finding the perfect fit for your roles.
Job alerts
Keep talent updated with Neptune's real-time job alerts notifications. This feature ensures talent is always aware of new job postings, enabling prompt action and helping you stay ahead in the competitive talent market. Delivered by email and/or SMS.
PSL agency management
Neptune makes managing interactions with recruitment agencies a breeze. With its intuitive interface, you can seamlessly communicate with your preferred agencies, streamline workflows, and enhance your collaborative efforts.
Brand-integrated mobile-responsive candidate portals
Create a seamless and personalised candidate experience with Neptune's brand-integrated, mobile-responsive candidate portals. These portals not only enhance candidate engagement but also bolster your employer brand by providing a consistent and user-friendly interface.
Referral chatbots
Leverage the power of automated chat with txthr's referral chatbots. These chatbots manage talent referrals efficiently, ensuring potential candidates are engaged promptly and effectively.
Power your recruitment strategy
Empower your recruitment process, ensuring you're not just attracting talent, but engaging them effectively too.