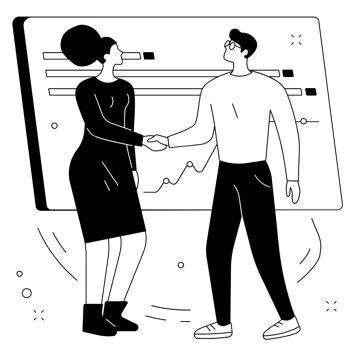 Customer success
Driving Your Recruitment Success with Unmatched Support
At graylink, we believe that our success is directly tied to the success of our clients. To ensure that you can maximise the benefits of our solutions, we offer an extensive suite of Customer Success features designed to provide continuous, effective support and guidance.
Dedicated Account Management
Enjoy personalised, strategic support from your dedicated account manager. Your account manager understands your business and its specific needs, enabling them to provide advice and solutions that drive your recruitment success.
Support Service Level Agreement
With our managed SLA, you can be assured of our commitment to quality and timely support. We prioritise your queries and ensure that they are resolved within the stipulated time, keeping your operations running smoothly.
Multi-channel Support
Access support whenever you need it and through your preferred channel. Whether it's over a phone call, email, in-app chat, or a support ticket, our team is always ready to assist you.
Knowledge Base
Empower yourself with self-service support from our comprehensive knowledge base. It provides detailed guides, how-to articles, and troubleshooting tips to help you understand and use our platform more effectively.
Driving your recruitment success with unmatched support
Access not only a world-class recruitment platform but also a team dedicated to your success. We partner with you at every step of your recruitment journey, ensuring you achieve your goals and excel in your recruitment efforts.